Memoriam
Dr. Brent Nathan Lane
(1977 – 2020)
Brent Nathan Lane was welcomed into the arms of his Savior on July 10, 2020 at the age of 43. His unexpected loss leaves an irreplaceable void in the hearts of the many people who loved him.
Brent was born in Houston on February 3, 1977 to Roger & Teresa (Larson) Lane. Growing up in College Station, Brent graduated from A&M Consolidated in 1995 and subsequently attended the University of North Texas for his Bachelors degree, followed by a Masters and PhD in Psychology at Texas A&M. He chose a career path in a field of helping others in their time of need. His greatest desire was to help people walk through the dark and challenging parts of life. In his 15 years of practice, he impacted countless clients in a profoundly meaningful way.
Loyal, loving, and kind – Brent was a genuine friend to all. He found the good in everyone. Principled in what was right, yet quick to forgive, Brent was a person who set a beautiful example of love and friendship to the people in his life. He continually sought to welcome and befriend others everywhere he went. This circle of friends became wide and deep as he earned the allegiance and loyalty of all he befriended throughout his life. Always equipped with a joke and quick wit, Brent's humor was a central part of what made him so endearing. He loved to connect with people and delighted in bringing joy to others. Sharing a hearty laugh was a treasured facet of our friendships with him.
An Aggie to the core, Texas A&M was a central part of who Brent was. He co-founded Bus 12 and found much delight in driving it around the "Promised Land" on gameday to get fellow Ags "hyped", and cheering the team on at the tailgate.
Brent had a deep affinity for being in nature. He felt it was the place where he was closest to God, and he used every opportunity to camp and fish with the people he loved. He also had great pride in being a 7th generation Texan with ties to significant moments in Texas history. Genealogical research was a pastime he enjoyed, as it helped him feel connected to the meaningful events he enjoyed learning about.
Brent's relationships were the nearest and dearest thing to his heart. His devotion to family was unwavering, and he sought opportunities to extend those bonds through the chosen family of his friendships. He was constantly looking for ways, big and small, to do meaningful things for others. Whether it was a thoughtful note, a heartfelt conversation, or supportive presence in moments monumental or mundane, Brent knew what was most important. Love was at the core of who he was and what he did.
Brent is survived by his wife, Liza Barros Lane of Houston, sons Will & Roswell of Houston, parents Roger Lane and Teresa Lane of College Station, grandmother Lois Larson of College Station, brother Keith Lane and family (Katy, Jack & Sydney) of Caldwell, sister Ellen Lane Palomo and family (Jesús, Clark & Clara) of College Station, brother Andrew Lane (Alicia) of Ft. Worth, The Barros families of Pasadena, the Rivera families of Cypress, dear friends Wes & Hildy Mohler of Houston, and many other cousins, extended relatives and friends. He is preceded in death by his grandfather and fishing buddy Jack Larson, as well as his precious uncle, Jimmy Larson.
A graveside service will be held on Friday, July 17, 2020 at 3 PM at the Aggie Field of Honor, then a memorial service held in his honor at A&M United Methodist Church at 11 AM on Monday July 20,2020.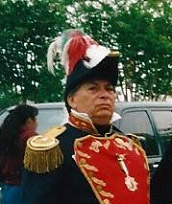 Rudy Elizondo
(1929 – 2019)
Rudy Elizondo, born on March 14, 1929, was called home to be with our Lord on Friday, December 6th, 2019, at the age of 90 in San Antonio, TX. He was born in Floresville, Texas to Hilario and Jovita Elizondo.
Growing up, Rudy loved spending time with his brothers and going to school. He had a passion and talent for writing and drawing. Though raised with very little, Rudy always made sure to tell others that he made do with what he had and had a great childhood that he wouldn't trade for the world.
In 1944 Rudy left Wilson County and moved with his family to San Antonio where he attended Burbank High School and later in 1947 enlisted in the U.S. Navy. He spoke fondly of his time in the reserves while traveling across the world by ship but later retired from service in 1964 after the birth of his 2nd child and after his deployment to Cuba during the 1962 missile crisis.
In 1953 Rudy met the love of his life, Gloria, and they married in 1956, had two wonderful children and were together for over 57 years. He spent his 38-year career as an accountant at Lackland Air Force Base and in 1990 retired from the Civil Service.  The following year he became a grandfather, something Rudy was most proud of and with his wife, took to caring for his Texas grandkids daily, as well as in the summers, and any chance they got. Throughout his life, Rudy was very dedicated to the church and spent as much time as he could giving back and offering his time as a lector and Eucharistic minister at St. John's Catholic Church.
In his retirement years, Rudy found a passion for San Antonio Living History and filled some large boots participating in the reenactment of The Battle of The Alamo, portraying General Santa Anna. He was also involved with the filming of various documentaries and theatrical movies about the Alamo and was very proud of this role as you could often see him in full General attire, musket and all!
In his later life, Rudy returned to his original love of writing and got back to his roots, writing weekly for the Wilson County News about all his accomplishments, experiences, and wisdom gained since leaving his hometown nearly 70 years prior. Though he had many passions, nothing brought Rudy more joy than spending time with his family.
In addition to his parents, he is preceded in death by his beloved wife, Gloria Elizondo, in 2013, and two brothers, Richard & Joe Elizondo. Rudy is survived by his two loving children: Ronald Elizondo, and Velma (Michael) Garcia; his 4 adoring grandchildren: Erica (Marcelo) Garcia, Andreana, and Nicolas Garcia, and Ryan Elizondo; one godson, Alex Riojas Jr. and countless wonderful friends and relatives.
He will be dearly missed but will always remain in our hearts. The family would especially like to thank the loving & caring staff at Golden Oaks Assisted Living who for the past 2 years cared for Rudy and made him feel at home.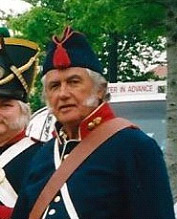 Rudy C. Krisch III
(1937 – 2017)
Rudolph (Rudy) Charles Krisch III went to his Lord on June 25, 2017. He was born in San Antonio, Texas, on January 6, 1937. He was preceded in death by his wife Jean Mayer Krisch, sons Rudy IV and Trevor Krisch, and his mother and father Rudy Jr. and Lucille Stewart Krisch.
He is survived by his son Stewart (Rhonda) Krisch, friend Annell Thompson, grandsons Rud (Lauren) and Cody (Katie) Krisch (mother Dana Schweers Krisch), granddaughter Courtney (Ryan) Odell, great-grandchildren Briley and Brinley Krisch and Griffin and Blake Odell, sister Nora (Al) Shire and nephew Alfred Shire.
Rudy led the family construction business his father started in 1927, which is celebrating its 90th year. He has successfully run Krisch Construction throughout the years with the assistance of his sons and grandsons. He utilized his civil engineering degrees and his natural artistic ability in his work to help beautify San Antonio. There are very few places you can go in SA and not see his legacy and work including the River Walk, the museums, the missions and many parks across the city.
Rudy was a Scout Master for over 30 years, leading all three sons to the rank of Eagle Scout. He had a positive impact on many other lives throughout his years in scouting. Rudy was a Patron member of the National Rifle Association, a member of the Sons of Confederate Veterans, Sons of the American Revolution, Descendants of Mexican War Veterans, Military Order of the Star and Bars, Texas A&M Corps of Cadets Association, San Antonio Living History Association, Texas State Rifle Association, and Chi Epslon Civil Engineering Fraternity. He was a member of St. John's Lutheran Church in Boerne.
He was a 1954 graduate of Jefferson High School and graduated from Texas A&M in 1961. Rudy loved Texas A&M Football and the Corps of Cadets and was proud to be a Texas Aggie.
He loved his family, along with nature and animals and was an avid historian. Rudy participated and helped lead numerous historical reenactment groups from the Texas Revolution and Civil War to World War II. He could often be seen defending the Alamo for tourists.
Rudy learned the value of hard work from his father and he learned to dream from his mother. His passing left a tremendous void in the lives of those that knew and loved him. They find solace in the knowledge that Rudy is in the hands of his lord.
A visitation will be held on Friday, June 30, 2017 from 6:00 to 8:00 at Porter Loring on McCullough.
A service will be held on Saturday, July 1, 2017 at 10:00 am at Porter Loring on McCullough with interment to follow at Locke Hill Cemetery.

Edward M. Willy
1953 – 2015
Edward M. Willy, age 62, of Cibolo, Texas passed away on July 28, 2015. His passion was history, and he was very involved with several re-enactment groups portraying Texas history at locations such as The Alamo, Goliad, and San Jacinto with his sons and friends. Ed loved the outdoors – he enjoyed hunting, fishing, and muzzle-loading rifles. Always learning, he could perpetually be found with a book or a tool in his hand. He worked for several businesses before opening his own machine shop called T.W. Machinery. He later took his love of tools and printing to a new level as he worked as a mechanic for both Heidelberg and later KBA Printing. He was currently employed at Caterpillar as a machinist and was looking forward to opening a sutlery business after retirement. Ed is survived by his wife of 35 years, Shani Willy of Cibolo and sons Chad and Matthew Willy both of Cibolo, and man's best friends Duke and Zeus. He is also survived by his mother, Joyce Gould, and sisters Jeanette Iverson, and Melanie Pulos, and by loving in-laws, nieces, nephews and great many longtime friends. Ed was a loving husband, a role model and a great mentor to his sons, he will be greatly missed but never forgotten. A memorial service will be held for Ed on Saturday, August 8, 2015, 11:00am, at the Schertz Funeral Home chapel in Schertz, Texas; Schertz Funeral Home – Schertz, 2217 F.M. 3009, Schertz, TX 78154. Ed will have a Honor Guard present at his funeral. Ed portrayed many impressions in the Texas Revolution living history community; while his favorite impression was that of a New Orleans Grey, his willing servitude will be greatly missed. – See more at: Legacy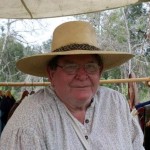 Larry Brooks
1944 – 2015
Larry Brooks, 71, passed away on Wednesday, June 24, 2015 in Corpus Christi, Texas. Larry Quentin Brooks was born March 2, 1944 in Big Spring, Howard Co., Texas to Leroy Bee and Oretha Cook Brooks. Larry grew up in Ballinger and Corpus Christi, Texas. After being involved in numerous Rendezvous and Reenactments in 1985 Larry was a founding member of the Texas Pioneer Muzzleloaders, and was active in the organization throughout its duration. Larry was also an active member of Crossroads of Texas Living History Association, in which he served as Camp Coordinator of the Fannin Massacre Reenactment for many years. As an Honorary Member of Captain Shackelford's Company of Alabama Red Rovers, Larry took great pride in the clothier of the Alabama Red Rovers, with the frocks that were dyed with his recipe to match Alabama dirt. Larry enjoyed sewing and producing affordable historical garments for his friends in the reenacting hobby through his Keep Your Powder Dry Emporium. Larry will be greatly missed. A memorial service for Larry Brooks is pending.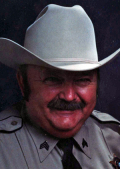 William "Bill" R. Stone
1939 – 2009
William "Bill" Stone, 69, of Midland, passed away Wednesday, May 20, 2009, at home. Funeral services will be held at 2:00 p.m., Friday, May 22, 2009 at Fairmont Park Church of Christ in Midland with Scott Sheppard, officiating. Interment will follow at Resthaven Memorial Park in Midland.
Pallbearers will be Darrell Rhea, Lee Hise, Benny Matlock, Ken Griffin, Wade Mitchell and Fred Stubbs.
Bill was born December 21, 1939, in Hereford, Texas to Doris and William P. Stone. He married Mary Ellen Roberts on September 2, 1960 in Littlefield, Texas. They lived in the Midland community since 1974.
Bill loved his kids and horses. His grandchildren were his whole life. He never met a stranger and was everybody's friend. He was the first to volunteer to help anybody out. He was a loving husband, dad, granddad and great-granddad.
Bill was a member of Midland County Sheriff's Office, from which he retired, Mounted Patrol, Howard County Sheriff's Posse, Dunn Holt Midkiff Sons of the Confederate Veterans, Friends of Fort Lancaster, Co. H Seventh Texas Infantry and Alabama Red Rovers. He was a proud member of the Cherokee nation.
Survivors include wife, Mary Ellen of Midland; daughter, Terecia Martin of McKinney; son, Scott Stone and wife Ginny of Midland; grandchildren, Krystal Baird of Midland, Billy Martin of Carrollton, Tesligh Stone and Baleigh Stone of Midland; great-granddaughter, Lauren Haile of Midland; and cousins, aunts and uncles.He was preceded in death by his parents, William and Doris Hardin Stone, son, Billy Paul Stone and cousin, Larry Carroll.
The family suggests memorials be made to Dunn Holt Midkiff Sons of Confederate Veterans, P.O. Box 3865, Midland, TX 79702.
Arrangements are under the direction of Nalley-Pickle & Welch Funeral Home & Crematory of Midland. Online condolences can be made at www.npwelch.com.
Published in Midland Reporter-Telegram on May 22, 2009

by William V. Scott with no comments yet.